Showtimes
*Doors open 1 hour before showtime.
Hearing Loop Installed.
Synopsis
A traumatised veteran, unafraid of violence, tracks down missing girls for a living. When a job spins out of control, Joe's nightmares overtake him as a conspiracy is uncovered leading to what may be his death trip or his awakening.
Details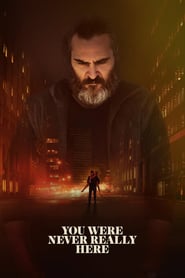 Cast
Joaquin Phoenix, Dante Pereira-Olson, Larry Canady, Vinicius Damasceno
Genre
Drama, Mystery, Thriller
Awards
5 wins & 1 nomination.