Showtimes
We are currently planning for a Q&A with cast and producers after the showing.  Actress Crystal Carson (based in LA but born in Kearney) and producer Kirk Zeller are confirmed to be in person and others will connect via video conference.  Additional information on the film can be found on IMDb: https://www.imdb.com/title/tt12432558/
Synopsis
The independent film #MyCorona was filmed in Nebraska at the Silicon Prairie Center Studios. It was produced by veteran California filmmaker Phil Gorn and Nebraska filmmaker Kirk Zeller. It was written by Phil Gorn, Hammad Zaidi, and Kirk Zeller. It is believed to be the first COVID-19 themed romantic comedy to be filmed and possibly the first film ever directed remotely using FaceTime.
#MyCorona - It Took a Lockdown to Open Up their Hearts
#MyCorona is a romantic comedy set during the onset of the corona virus as this seemingly remote disease begins to impact the area locally. The story revolves around isolated residents in an apartment building, all searching for something personally and, due to the stay-at-home order, forced to get to know and rely on each other. With the sudden lack of Los Angeles traffic noise, two warring neighbors find they can now hear each other's conversations through their shared wall. They are about to learn a lot about each other, themselves and their rather unusual neighbors.
The film stars a combination of veteran Hollywood actors and local Nebraska actors.
Details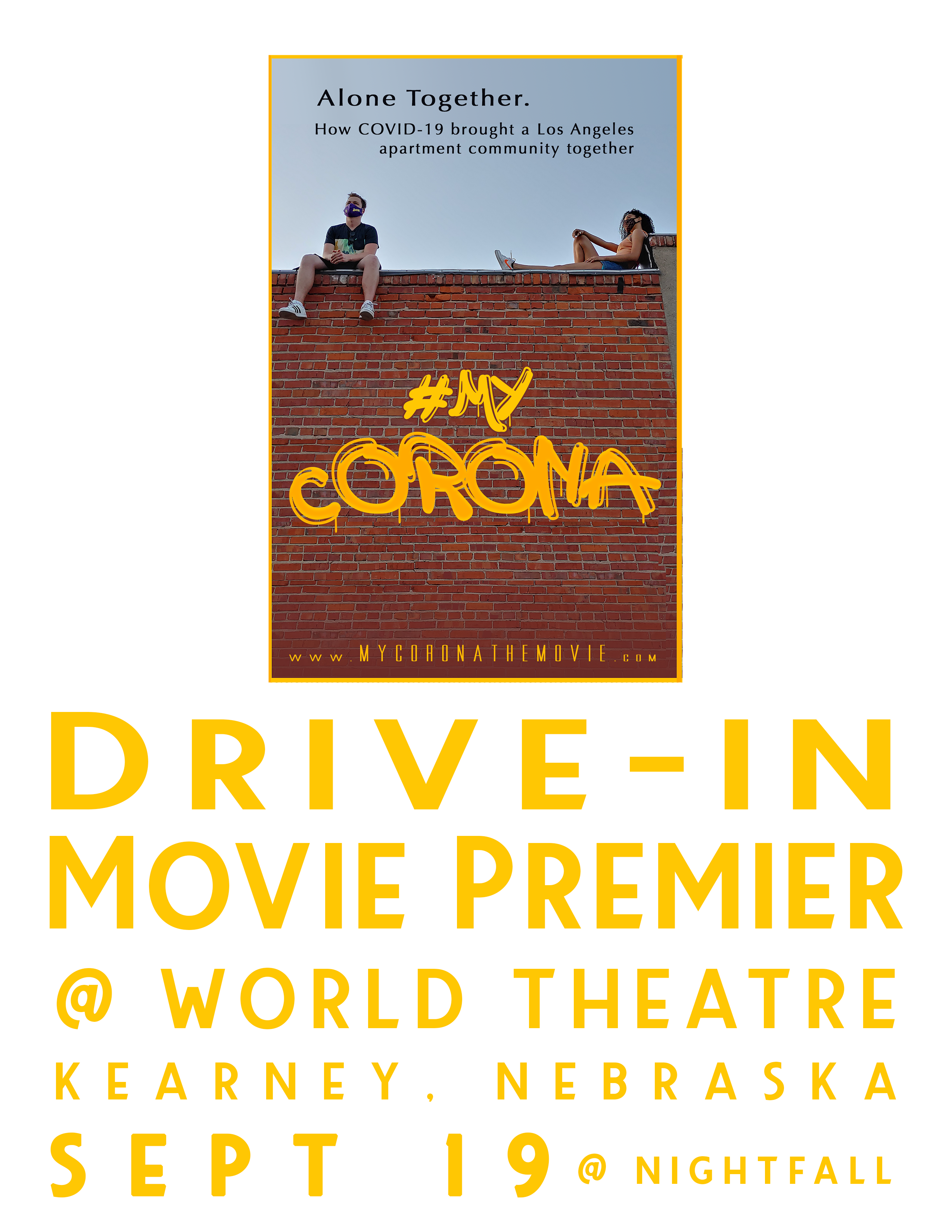 Cast
Crystal Carson (Who's That Girl, General Hospital), Christopher Showerman (George of the Jungle 2, Radio America), Melanie Specht (Transformers, Nashville), Cecil Glenn (hit song Whoomp There it Is), Ian Lauer (Reliant, Enter the Fire), Teresa Navarro (Sense8 and Birth of the Dragon)