Showtimes
*Doors open 1 hour before showtime.
Hearing Loop Installed.
Synopsis
Party animal Tommy Callahan is a few cans short of a six-pack. But when the family business starts tanking, it's up to Tommy and number-cruncher Richard Hayden to save the day.
Details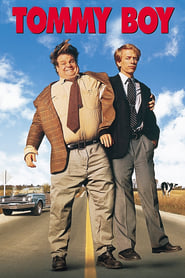 Cast
Chris Farley, David Spade, Brian Dennehy, Bo Derek
Awards
1 win & 2 nominations.