Showtimes
Gates open at 8pm, show at DUSK. Spots are first come, first served.
Synopsis
Enjoy the 1939 classic Wizard of Oz on our big drive-in screen at the Buffalo County Fairgrounds. $20 per car in advance, $25 at the gate. Please note, we anticipate great demand and encourage pre purchasing your tickets online. Concessions will be available on location at the drive-in. Once inside the gate go to theworldtheatre.org for concession purchases. We will text you when your order is ready and you pick it up at the movie screen. Please order online. Gates open at 8pm, movie at dusk. Spots are 1st come 1st served.
This will be a socially distanced event. Restrictions will be enforced, all drivers must be 18 or over. You must stay with the group you arrive with. Congregating is not allowed between parties. Porta potties will be provided in case of emergency need, but please try to go before you arrive. Presale customers, please enter the fairgrounds through the 39TH STREET ENTRANCE.
Young Dorothy finds herself in a magical world where she makes friends with a lion, a scarecrow and a tin man as they make their way along the yellow brick road to talk with the Wizard and ask for the things they miss most in their lives. The Wicked Witch of the West is the only thing that could stop them.
Details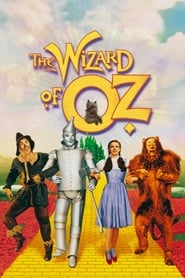 Cast
Judy Garland, Frank Morgan, Ray Bolger, Bert Lahr
Director
Victor Fleming, George Cukor, Mervyn LeRoy, Norman Taurog, Richard Thorpe, King Vidor
Genre
Adventure, Family, Fantasy, Musical
Awards
Won 2 Oscars. Another 9 wins & 17 nominations.