Showtimes
*Doors open 1 hour before showtime.
Hearing Loop Installed.
Synopsis
When a store clerk organizes a contest to climb the outside of a tall building, circumstances force him to make the perilous climb himself.
This silent classic film from 1923 will be brought to life with the live piano accompaniment of Rodney Sauer of the Mont Alto Motion Picture Orchestra. Join us as we celebrate Kearney's 150th anniversary with this unique event!
Details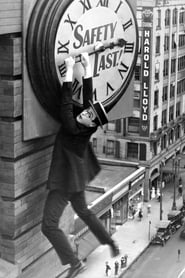 Cast
Harold Lloyd, Mildred Davis, Bill Strother
Director
Fred C. Newmeyer, Sam Taylor
Genre
Action, Comedy, Thriller
Awards
2 wins & 1 nomination