Showtimes
*Doors open 1 hour before showtime.
Hearing Loop Installed.
Synopsis
The Friday screening will be followed by a talkback with Darcell Trotter and Wayne Brown from the film, in person, and producer Ryan Johnston via video chat.
OUT OF OMAHA is an intimate portrait of twin brothers Darcell and Darrell Trotter, two young black men coming of age in the Midwestern city of Omaha, Nebraska. Director Clay Tweel (Gleason, Finders Keepers, The Innocent Man) met the Trotters when they were 17 and filmed them over a period of eight years. By intimately portraying the twins' hopes and struggles – and the love and help they give and get along the way – the film examines how much it takes to overcome disadvantages rooted in historic injustice.
OUT OF OMAHA is executive produced by multiple platinum hip-hop recording artist J. Cole, who is also the first artist in history to debut three singles on the Billboard Hot 100. J. Cole said:
"OMAHA is the story that never gets told. These are the forgotten ones that the world so often overlooks. The story of these two boys-turned-to-men resonated with me. Their stories parallel too many of the boys I grew up with, caught between a rock and hard place and bound for pain."
Omaha native Ryan Johnston initiated the project, and produced the film with Steven Klein of Firefly Theater & Films. Klein previously collaborated with Tweel on the award-winning docs MAKE BELIEVE, PRINT THE LEGEND, and FINDERS KEEPERS. The film is also produced by Tim Grant and by Imperative Entertainment's Jillian Apfelbaum, with co-producers Jasmine Daghighian and Gino Falsetto.
Details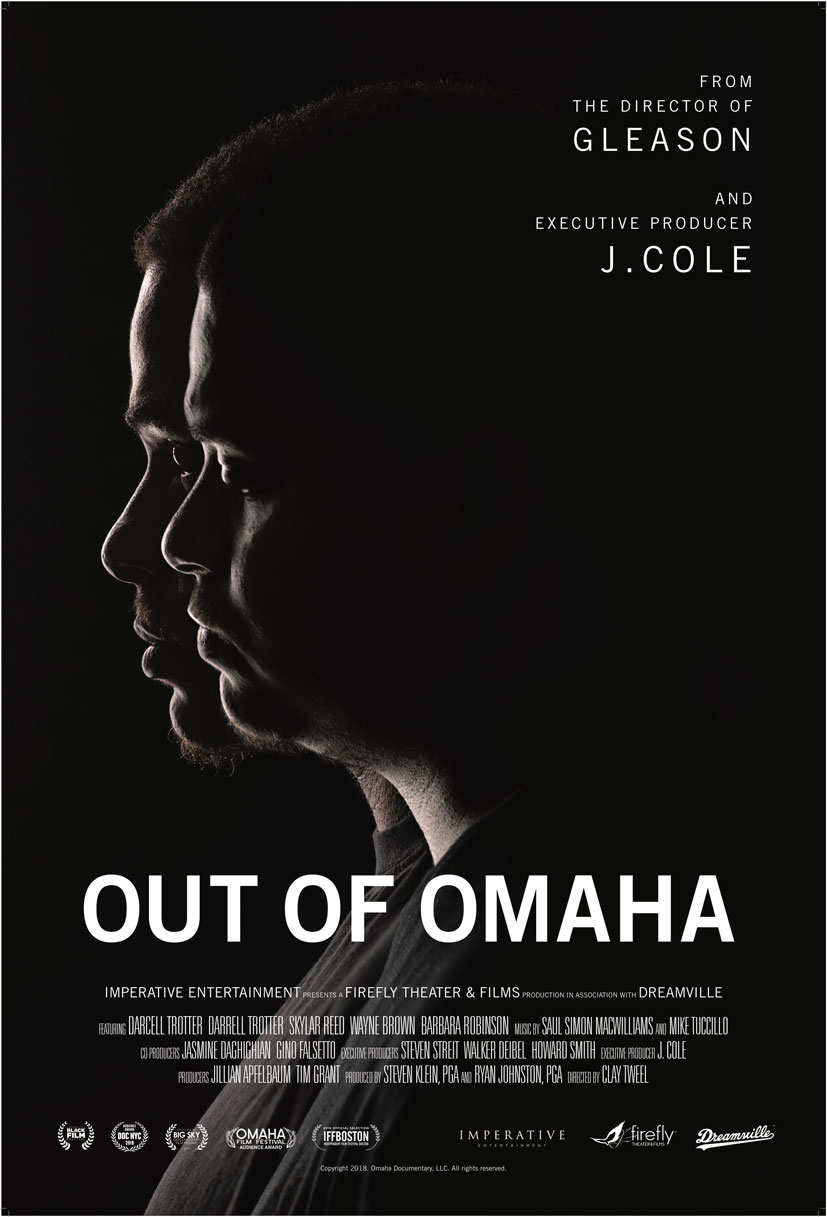 Cast
Darcell Trotter, Darrell Trotter, Skylar Reed, Wayne Brown, Barbara Robinson
Awards
The film won coveted Audience Awards at DocNYC in New York, and at the Omaha Film Festival. It has played fests all over the US, including Big Sky Film Festival, Independent Film Festival Boston, Pure Nonfiction at IFC in New York, and it will be at the Capital City Black Film Festival in Austin on Saturday 8/31.