Showtimes
*Doors open 1 hour before showtime.
Hearing Loop Installed.
Synopsis
North by Northwest is a 1959 American spy thriller film produced and directed by Alfred Hitchcock, starring Cary Grant, Eva Marie Saint, and James Mason. The screenplay was by Ernest Lehman, who wanted to write "the Hitchcock picture to end all Hitchcock pictures".
North by Northwest is a tale of mistaken identity, with an innocent man pursued across the United States by agents of a mysterious organization trying to prevent him from blocking their plan to smuggle out microfilm which contains government secrets. This is one of several Hitchcock films which feature a music score by Bernard Herrmann and an opening title sequence by graphic designer Saul Bass, and it is generally cited as the first to feature extended use of kinetic typography in its opening credits.
North by Northwest is listed among the canonical Hitchcock films of the 1950s and is often listed among the greatest films of all time.
Details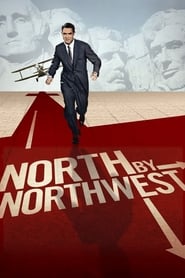 Cast
Cary Grant, Eva Marie Saint, James Mason, Jessie Royce Landis
Director
Alfred Hitchcock
Genre
Adventure, Mystery, Thriller
Awards
Nominated for 3 Oscars. Another 8 wins & 7 nominations.