Showtimes
*Doors open 1 hour before showtime.
Hearing Loop Installed.
Synopsis
When she receives word that her longtime platonic pal Michael O'Neal is getting married to debutante Kimberly Wallace, food critic Julianne Potter realizes her true feelings for Michael -- and sets out to sabotage the wedding.
Details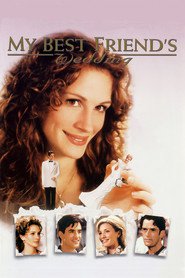 Cast
Julia Roberts, Dermot Mulroney, Cameron Diaz, Rupert Everett
Genre
Comedy, Drama, Romance
Awards
Nominated for 1 Oscar. Another 12 wins & 22 nominations.