Showtimes
*Doors open 1 hour before showtime.
Hearing Loop Installed.
Synopsis
Join us for a SINGLE SCREENING over CRUISE NITE WEEKEND on SATURDAY JULY 20TH at 7:30pm.
Australian good girl Sandy and greaser Danny fell in love over the summer. But when they unexpectedly discover they're now in the same high school, will they be able to rekindle their romance despite their eccentric friends? Rated PG-13, 110 minutes.
Details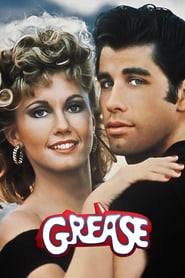 Cast
John Travolta, Olivia Newton-John, Stockard Channing, Jeff Conaway
Awards
Nominated for 1 Oscar. Another 3 wins & 7 nominations.