Showtimes
*Doors open 1 hour before showtime.
Hearing Loop Installed.
Synopsis
Come celebrate the 13TH ANNIVERSARY of Corpse Bride with a screening at The World. Set in a 19th-century european village, this stop-motion animation feature follows the story of Victor, a young man whisked away to the underworld and wed to a mysterious corpse bride, while his real bride Victoria waits bereft in the land of the living.
Details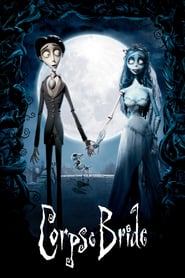 Cast
Johnny Depp, Helena Bonham Carter, Emily Watson, Tracey Ullman
Director
Tim Burton, Mike Johnson
Genre
Animation, Drama, Family
Awards
Nominated for 1 Oscar. Another 8 wins & 28 nominations.