Showtimes
*Doors open 1 hour before showtime.
Hearing Loop Installed.
Synopsis
In the glamour of 1950s post-war London, renowned dressmaker Reynolds Woodcock and his sister Cyril are at the center of British fashion. Women come and go through Woodcock's life, providing the confirmed bachelor with inspiration and companionship, until he comes across a young, strong-willed woman, Alma, who soon becomes a fixture in his life as his muse and lover. Once controlled and planned, he finds his carefully tailored life disrupted by love.
Details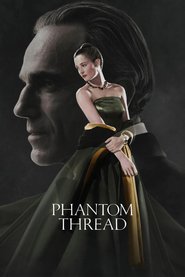 Cast
Vicky Krieps, Daniel Day-Lewis, Lesley Manville, Sue Clark
Director
Paul Thomas Anderson
Awards
Nominated for 2 Golden Globes. Another 26 wins & 58 nominations.