Showtimes
*Doors open 1 hour before showtime.
Hearing Loop Installed.
Synopsis
After trick-or-treating on The Bricks (4-6pm) join us at The World for a FREE screening of Monster House!
Monsters under the bed are scary enough, but what happens when an entire house is out to get you? Three teens aim to find out when they go up against a decrepit neighboring home and unlock its frightening secrets.
Details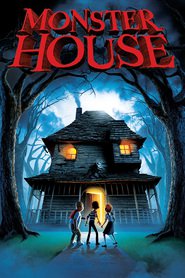 Cast
Ryan Newman, Steve Buscemi, Mitchel Musso, Catherine O'Hara
Genre
Animation, Adventure, Comedy
Awards
Nominated for 1 Oscar. Another 4 wins & 22 nominations.